-- Job Placements --
Overview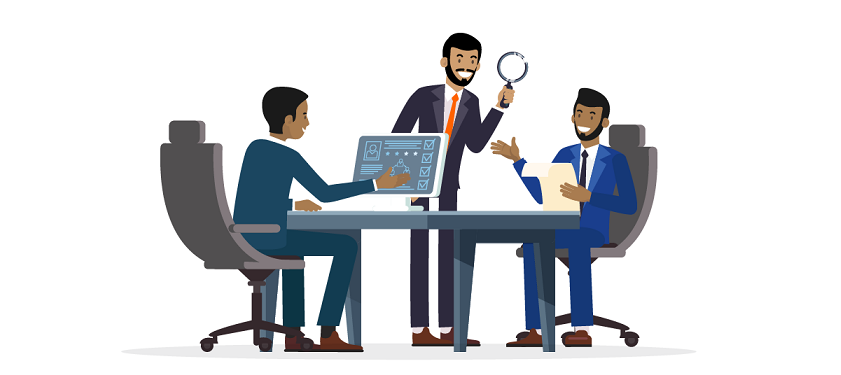 We also affectionate our students through our Job Placement Cell, which stems from our gratitude of amazement (JPC). Since its inception, a job placement cell dedicated to students' career choices has been working to tackle the challenge of creating a Digital Bangladesh. Through seminars organized by our Job Placement Cell, students are able to meet the challenges of the business world.
We evaluate each of our students in a variety of ways. Making a student apt in the least amount of time is a difficult task for the cell. Through this cell, students can learn how to create formal letters for official purposes, cover letters, and CVs, as well as some etiquette and manners. E-Learning & Earning LTD makes every effort to position each and every student in various IT fields both nationally and internationally. Students who want to work are offered a variety of categorized job options in a variety of companies throughout the world. The placement cell maintains the database and guarantees that our students have access to all of the company's amenities.
Objectives
Our Job Placement Cell's major goal is to help students choose the correct career and to provide information, skill, and aptitude in order to meet the industry's personnel needs.. Besides our team is working-
>> To construct a bridge between our students and the IT Industry
>> To enhance the skills of students for Industry ready employer
>> To provide ultimate satisfaction to our valuable students by offering the companies of their choice according to their eligibility

Job Placement Facilities
The industry is always on the lookout for students who are dynamic, active individuals who are willing to take on new challenges, are attentive, have a strong academic background, are quick learners who are willing to study even at work, and, most importantly, have excellent communication skills. We provide facilities to our students through the job placement cell.
We not only create possibilities for our students, but we also ensure that they participate actively. Students prepare their portfolios, resumes, and other documents after successfully completing the professional course. Immediately upon the end of the course, our placement cell begins looking for an appropriate placement for the student.
The placement cell provides the following services :
Market Analysis
We conduct market research in order to tailor our course curriculum to market demand. Students gain an understanding of technical parts and get the opportunity to visit the industry as part of the training program. As a result, they receive a sense of how the operations are doing. It is easier for them to make preparations when they have completed the market investigation. It also aids in the formation of networks.
Grooming Session
The training curriculum is meant to prepare entry-level to advanced-level employment, taking into account industry requirements. According to industry needs, we provide hands-on training in live projects. In addition, our job placement cell guarantees that grooming sessions are held on a regular basis.

>> Tips and Tricks on preparing the resume
>> Demo practices on how to face an interview
>> Career session by industry experts
>> Practical classes
>> Improving presentation skills
>> Building Portfolio
Internship Opportunity
For many of our students, starting a career or a placement in a corporate environment is a new challenge. At first appearance, a company's working environment may not appear to be favorable. As a result, E-Learning & Earning LTD provides internship possibilities for our students so that they may meet the challenge of adapting. This chance aids our students in their self-evaluation process.
The Job Placement Cell assists students with all aspects of their career development. Our team is always dedicated to grooming all of our new workers after a successful counseling session. Our students' confidence is boosted by the internship opportunity, which also helps them prepare for their future. We are always available to our students for advice and support as they work to achieve a bright future.